$2.99
Publisher:

Xplicit Press

Edition:

1

Available in:

Kindle, ePub

ISBN:

978-1-62327-412-2
B&N Nook
Apple iBooks
Smashwords
Banging The White Babysitter 8: Brandy And The Nudist Camp is an Interracial Erotica short story – M/F. This erotica short story contains explicit content, erotic situations, graphic language and is suitable for readers 18 and over.
Brandy, the white eighteen-year-old babysitter is now  eight months pregnant. Having made up with black husband Buck, she decides now to attend a Nudist Colony, Shore Bluff. In addition to making these plans as yet another surprise for her husband, she is also planning to surprise her mother by reuniting her with her long-lost love, Leonard.  Although she doesn't know why Leonard and her mother split up so many years ago, she is certain that  they will get back together once they see each other again at her upcoming matchmaking party.
The one thing she can make sure of is that Buck is sexually satisfied in every way possible before they go to visit the Nudist Colony. Now that she's so big from her pregnancy, she has to come up with all kinds of alternative ways to please him.  Fortunately, Heidi gave her a book with a lot of new tips about orally pleasing a man.
Available on Kindle, Nook, Apple & Android Devices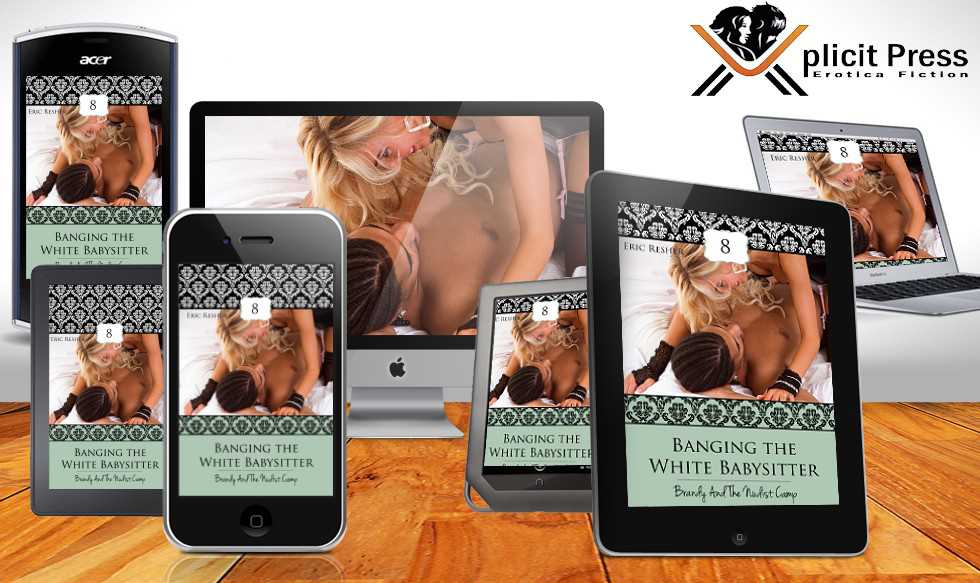 Purchase From Retailers Below: